On Thursday 16th of March at the Digital Exchange in Little Germany, Bradford, the  Digital Health Exterprise Zone (@DHEZ) hosted a workshop that brought together clinicians, recovery college students, users of services and technology innovators to consider the challenges of making recovery college sessions available for 'remote participation'.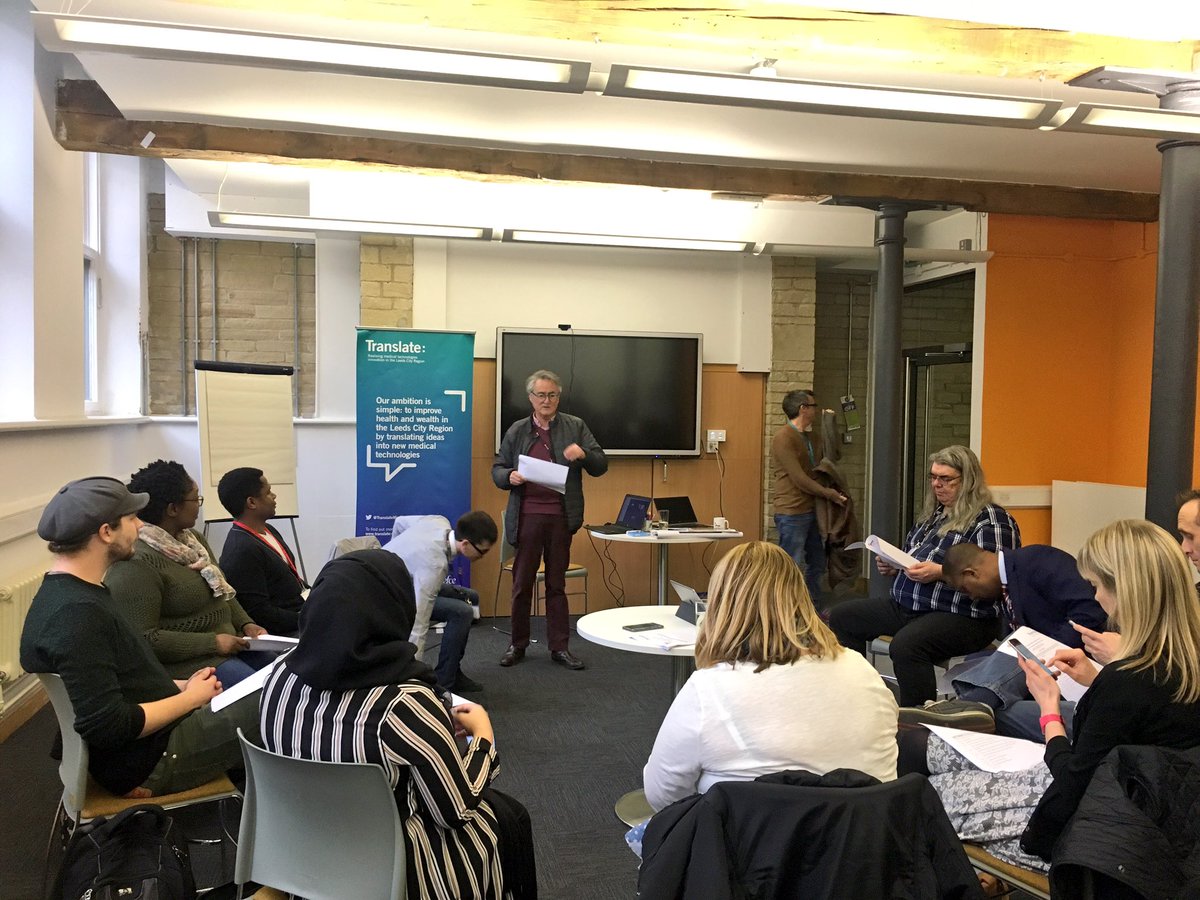 Professor Allan Kellehear, Academic Director @DHEZ, welcomes the delegates and introduces them to the challenge in hand.
Recovery colleges are meant to be health education communities where people can learn together, from each other and with educators developing personalised ways of improving their mental health, well-being and ability to work with distress. They should also offer opportunities to reforge identity, gain purpose and hope, hone life-skills and as desired work-skills without the latter being the necessary main focus of attention.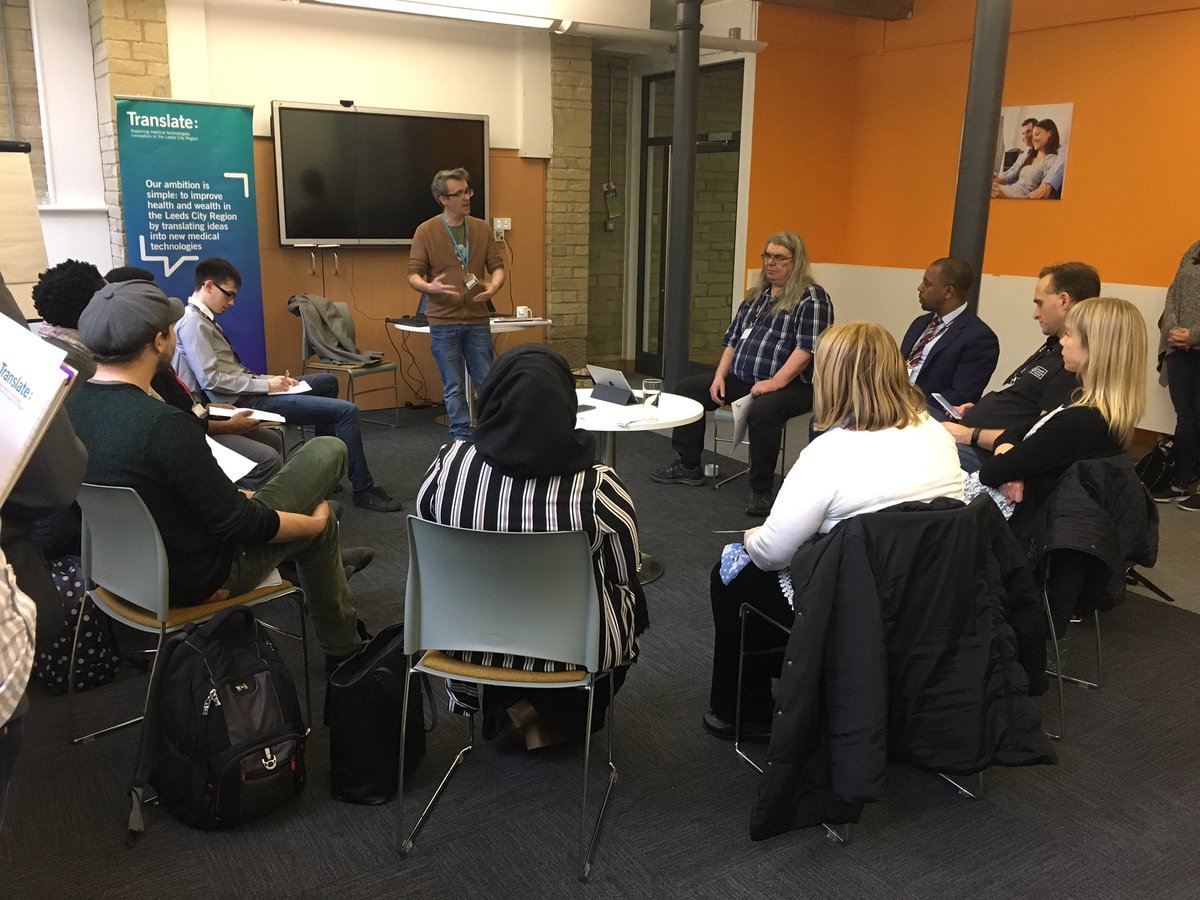 Steve Williams (@mhnurselecturer) and the lead for the @UoBRecoveryColl introduces what Recovery Colleges are and what the simulated college workshop will entail.
So why 'remote participation'? The idea here is to consider developing technologies that enable people attending recovery education or psychological health sessions to join in from home if on that day they simply can't get into college because they haven't got enough money for travel, or they feel too distressed mentally or physically or for whatever reason that comes along with what health services typically refer to as 'drop-out' or reasons for non-attendance. Lots of advantages and lots of problems come along with this idea of remote participation. We feel it's worth addressing these to help tackle, amongst other things, the 'drop-out' issue.
Drop-out is a massive problem in all forms of psychological health care, whether that's situated in health or education. For example the most recent IAPT (Improving Access to Psychological Therapies) figures for 2015-2016 (from April 2015 to March 2016)  indicate that 33.9% of referrals end before entering treatment and of those referrals 92.1% did not attend any type of appointment. IAPT is the service aimed at providing psychological therapies for people with anxiety and depression. There were in total 1,399,088 referrals which equates to 1, 179, 328 people because there are sometimes multiple referrals, people being referred from one IAPT service to another and also people being stepped up from a lower intensity to a higher intensity service. 58.7% of referrals did not complete the course of treatment and ended participation for a variety of reasons and what 'ending the referral' means in IAPT terms  includes- declining to start, being deemed not suitable for IAPT or starting but not continuing. Given that IAPT aims to reach as an initial goal only 15% of those with anxiety and depression who need 'evidence-based treatment' and has a target of 50% reaching 'recovery' multiple approaches to addressing the reasons why treatment ends or is patchy are clearly urgently required. Using technology is one possible approach that we are exploring at Bradford.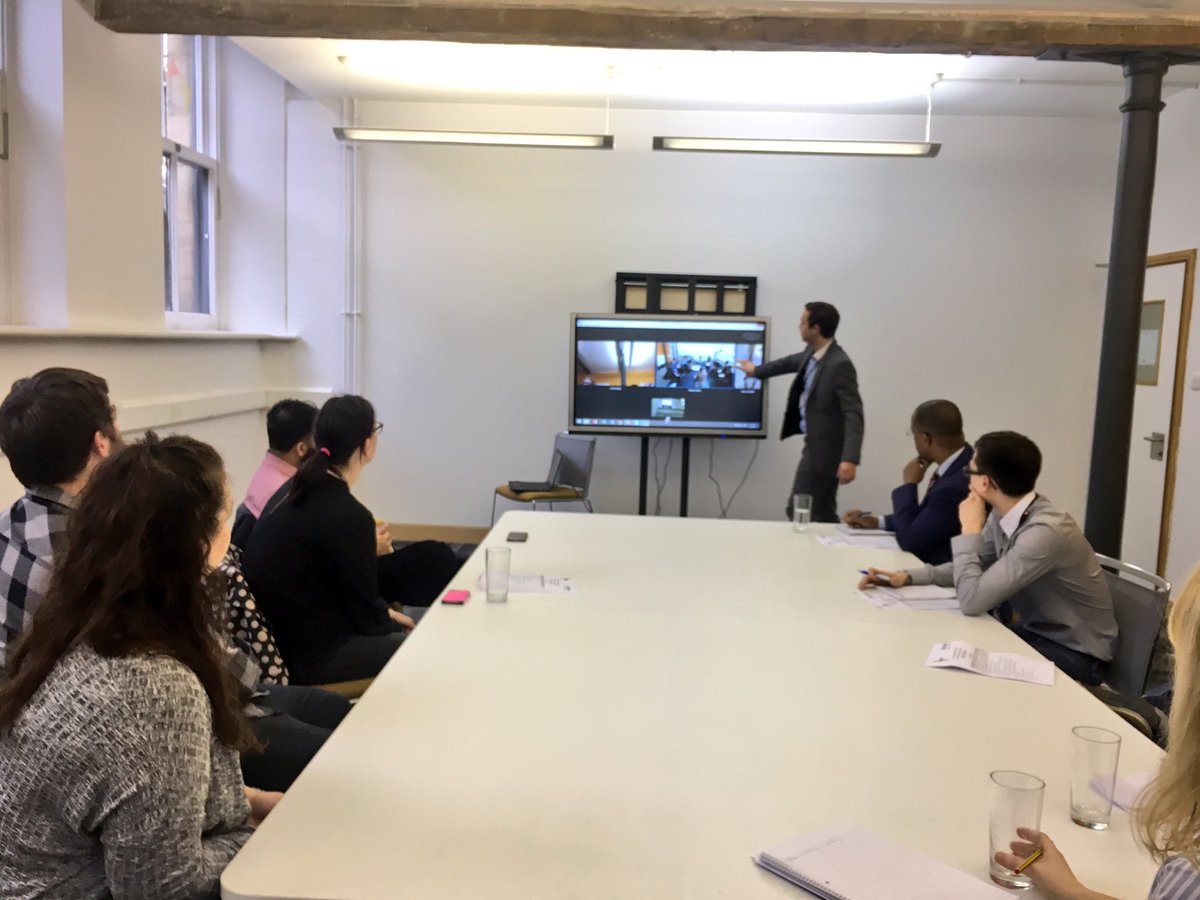 Our delegates view, in another room, what is going on in the College Simulation and grasp the difficulties of current technology in providing 'remote participation' first hand.
Having run the workshop on the day our delegates left having worked together to form the skeleton framework of potential solutions. Problems were identified and discussed and ways to overcome them from an operational and technical perspective were raised. We now have potential partners who encompass user-experience, clinical and educator experience and technology expertise. We are looking forward to them joining with us on the next step to exploring how feasible, safe, and effective remote participation can be as a strand of delivering mental health care and to those struggling to find it and attend in our current education and care provision.
And here's an interesting 360 degree image from one of our technology colleagues (David Renton) who participated on the day:
Interesting workshop in Bradford on Innovative tech to support Mental Health #MVPBuzz #MIEExpert #theta360 – Spherical Image – RICOH THETA